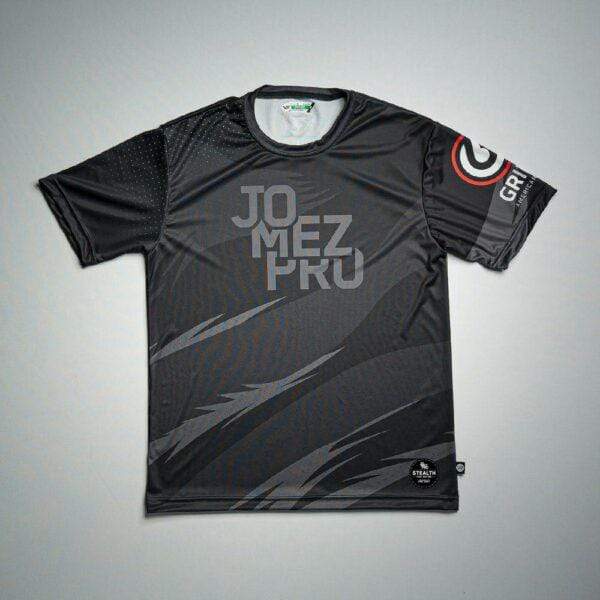 Roll over image to zoom in
JomezPro Stealth 2021 Men's Jersey
JomezPro Disc Golf Jersey
Clearance
Description
The classic black 2021 STEALTH features a shadowed pattern that is perfect for when your only competition is yourself. The clean look lets you represent while letting your game do the talking.
Every JomezPro Disc Golf Jersey is powered by GreenLine™ tech. This new generation of activewear fabric

Is 100% made from recycled plastic bottles
Has anti-stink odor protection built-in
Blocks 98% of sun rays with a UPF 50+ rating
Is made in the USA by VII Apparel Co.
Flight Simulator
Power/Arm Speed

(airspeed required by disc)
%
Compare to