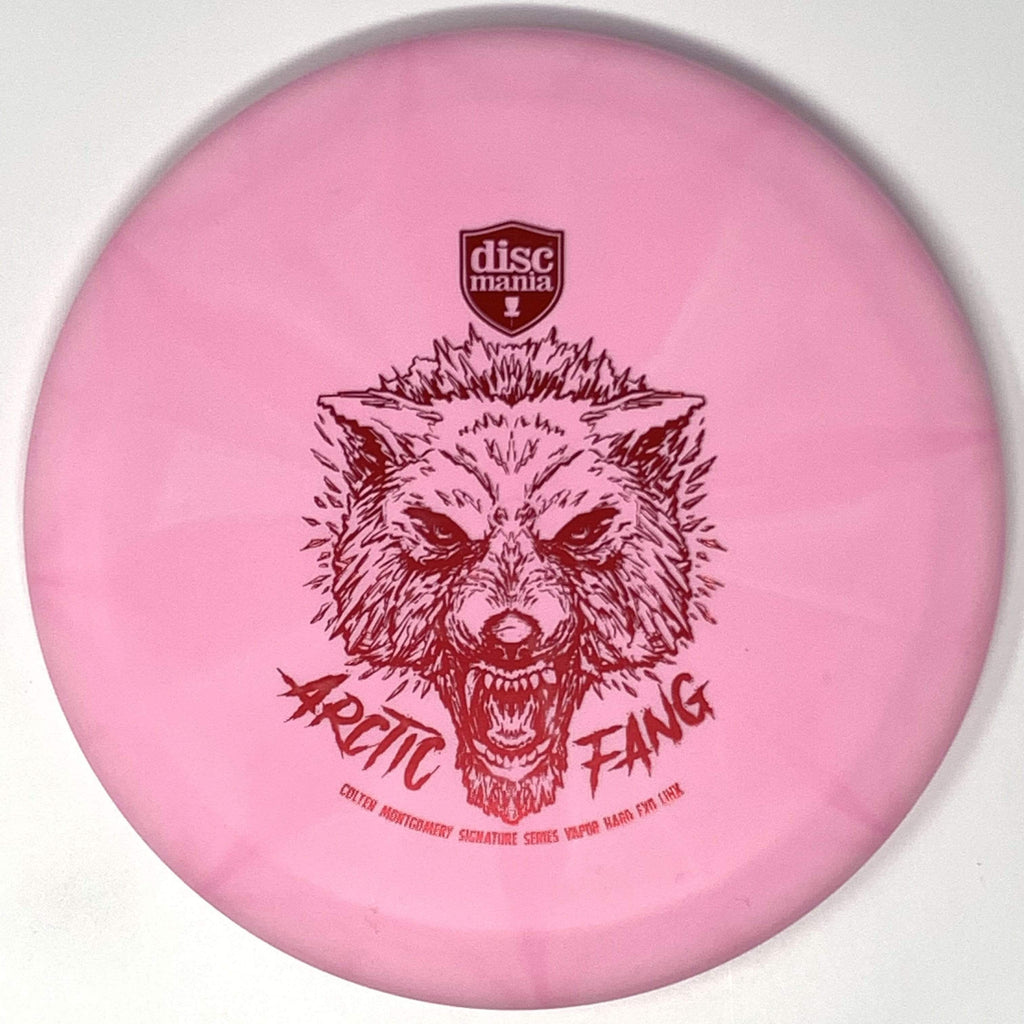 Roll over image to zoom in
Link
Exo Hard Vapor, Colten Montgomery "Arctic Fang" 2021 Signature Series
Recommended for
Beginner
Intermediate
Advanced
$19.49
$23.49
5+ Putter Sale
Description
Speed 2, Glide 3, Turn 0, Fade 1 | Link/liNGk/ - noun: link; plural noun: links a relationship between two things or situations, especially where one thing affects the other. Feel total connection between you and the basket, feel total confidence in all putting situations, and feel like you have complete control on how your putt affects your score when you pick up the Link. The Link has a stable flight for a putter, able to take large amounts of spin without getting floaty and able to glide to the basket without fading out too soon. The Link fits the perfect all around putter for beginners and seasoned pros alike. This putter features a big bead on the rim that makes the Link feel comfortable and helps it glide out of the hand easily on every shot. The Link is slightly shorter than the P2 while not being short enough to qualify as low profile. Anyone who's a fan of the P2 but looking for a smaller grip will find an immediate comfort in the Link. The Link has a straight flight when thrown, resulting in a putter that can be relied upon for any up shot needed on the green. Attack the basket head on, or adjust the angle of release and have a putter that can crush any hyzer or anhyzer line with enough glide to carry clear down the fairway.
Colten Montgomery "Arctic Fang" 2021 Signature Series:  Team Discmania's Colten Montgomery is known for relying on the Exo Hard Link as his go-to putter on tour. Known for his colorful persona, Colten wanted to add a splash of color to his putters as well, so we came up with his latest Signature Series disc, the Arctic Fang in the spectacular Hard Exo Vapor material.
The Link is the putter of choice for a wide variety of players from beginners all the way to top level professionals. It offers a reliable, stable flight pattern with low glide to make sure you don't sail past your target. The Arctic Fang is great for all kinds of shots from short putts to soaring putter drives off the tee.
The Hard Exo Vapor plastic provides a firm, but not rock-hard feel in hand and it offers a fantastic grip in all weather conditions. The Vapor color schemes make you stand out from the crowd with a splash of color.
Flight Simulator
Power/Arm Speed

(airspeed required by disc)
%
Compare to