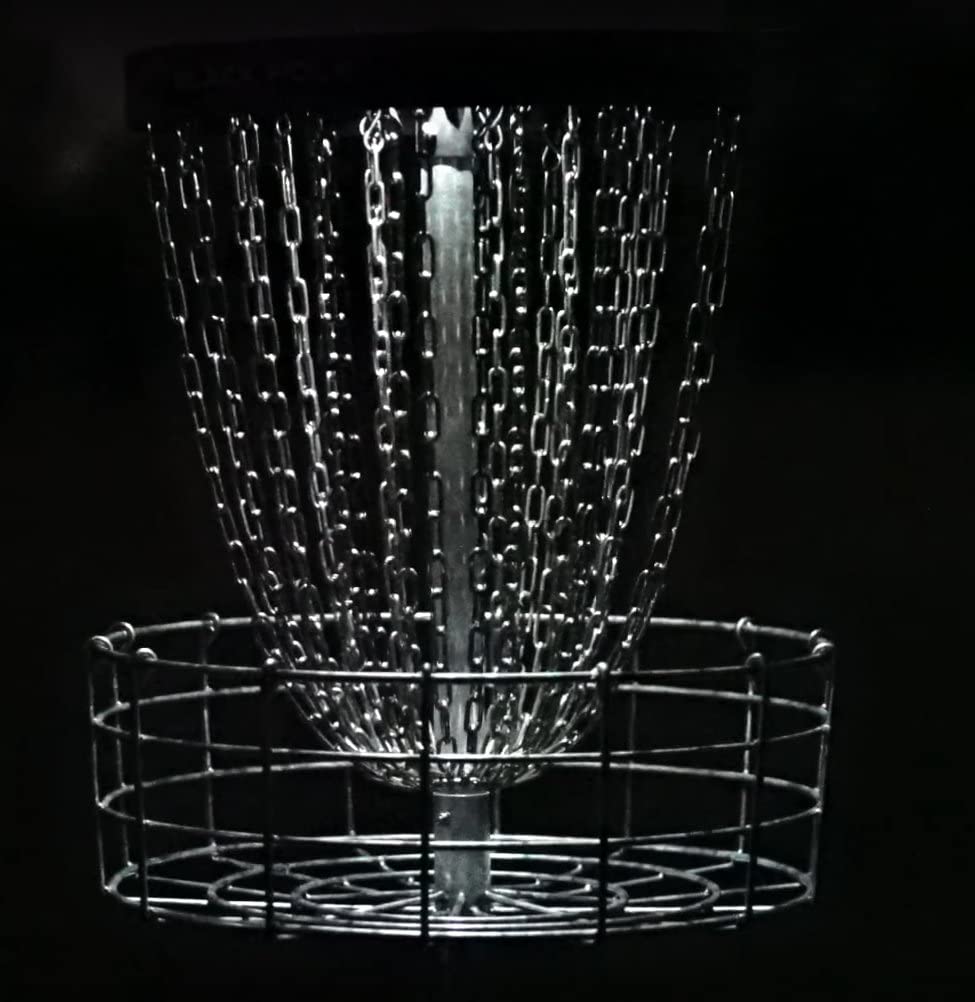 Roll over image to zoom in
MVP Event Horizon Basket Light
MVP Event Horizon Basket Light
Glow
Description
The Black Hole® Event Horizon is and LED basket light designed to illuminate your basket from above.

Diameter:  13cm with 8cm inner void
Thickness:  6mm
LEDs:  7 arrayed for asymmetry with 12-spoke baskets
Batteries:  3v button cell included; replaceable
Light Time:  6-8 hrs bright, up to 24 visible
The Black Hole® Event Horizon is an LED basket light for illuminating night play. This 13cm diameter, 6mm thin ring rests atop your basket and projects light down into the chains via seven powerful LEDs, spaced to avoid blockage by the basket's wire. Two replaceable 3V button cell batteries provide 6-8 hours of use at a steady brightness and up to 24 hours of night visibility. It fits right in your golf bag, is quick and easy to attach, and adds a futuristic vibe to night golf! These also make a perfect addition to backyard baskets, bringing a stealthy glow to your Black Hole® collection. The Black Hole® Event Horizon is an awesome and unique accessory for anyone playing disc golf at or near nighttime.
Flight Simulator
Power/Arm Speed

(airspeed required by disc)
%
Compare to