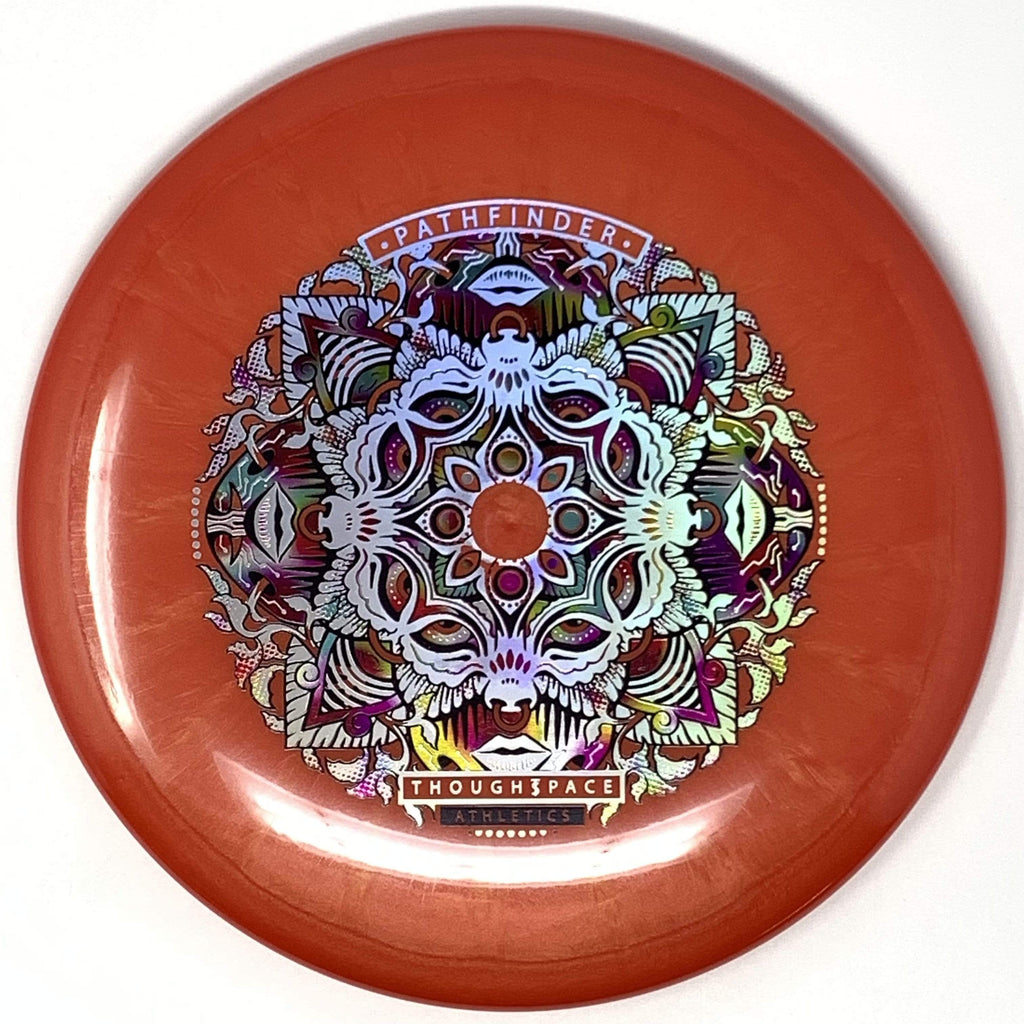 Roll over image to zoom in
Pathfinder
Ethereal - "Four Face"
Description
Recommended for
Beginner
Intermediate
Advanced
Speed 5, Glide 5, Turn 0, Fade 1 | The Pathfinder is our first midrange release. It was designed for comfort in the hand as well as for a consistent, straight flight down the fairway with only minimal end fade. Let the Pathfinder find its way into your bag as it guides you to lower scores.
Behind the "Four Face" design:  Our second run of Ethereal Pathfinder was designed with a pinch of inspiration from Alex Grey. Organic symmetry showcasing the fact that we are one with nature as well as one with each other. A wave of conciseness experiencing itself like waves overlapping in the ocean.
Flight Simulator
Power/Arm Speed

(airspeed required by disc)
%
Compare to