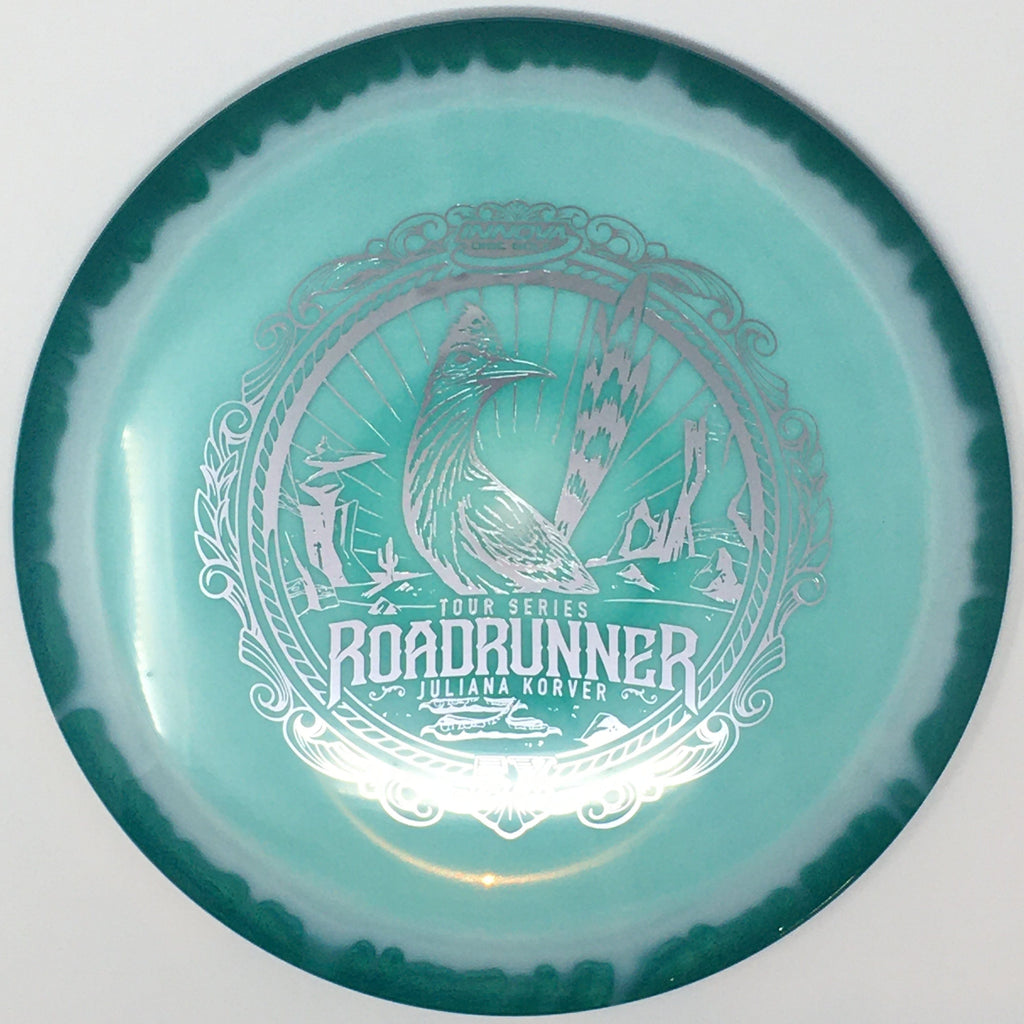 Roll over image to zoom in
Roadrunner
Halo Star - Juliana Korver 2022 Tour Series
Recommended for
Beginner
Intermediate
Advanced
Description
Speed 9, Glide 5, Turn -4, Fade 1 | The Roadrunner is a long-range distance driver with lots of glide. It makes an excellent finesse driver or long range roller. Power throwers can use this disc for long turnover shots and rollers. Less powerful throwers can use this disc for long, straight shots or low tunnel shots. One of the best Distance Drivers for turnover shots.
Juliana Korver 2022 Tour Series:  5-time Disc Golf World Champion Juliana Korver knows a thing or two about how to win in disc golf. Powerful distance driving is her strength, but winning requires precise control. The Halo Roadrunner allows for the perfect blend of smooth distance and pinpoint accuracy, especially in tight fairways or around lots of OB. "I love how controllable this disc is. You can subtly manipulate the nose to make it turn left, right, or go dead straight. This disc is an absolute workhorse!" -Juliana Korver
A substantial portion of each sale will benefit Juliana and her touring efforts.
Flight Simulator
Power/Arm Speed

(airspeed required by disc)
%
Compare to