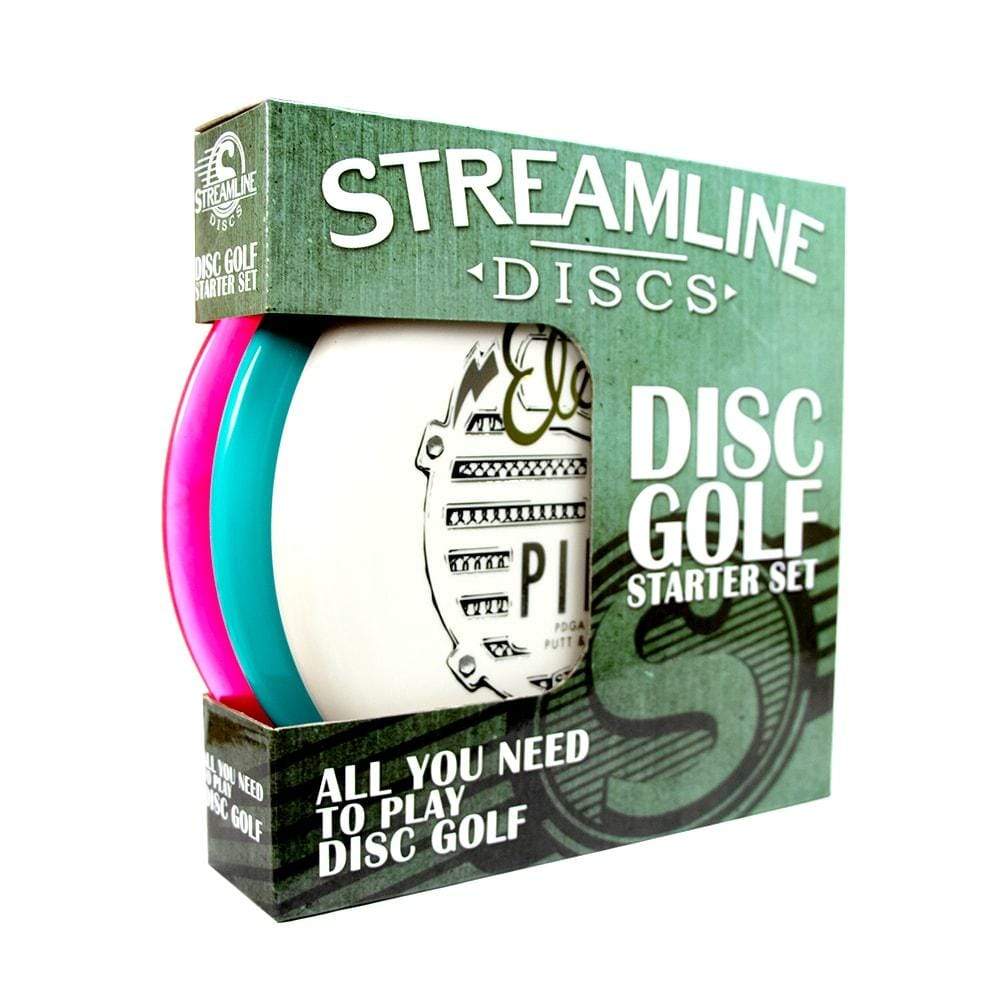 Roll over image to zoom in
Streamline Premium Disc Golf Starter Set
Disc Golf Starter Set
Description
The Streamline Premium Starter Set offers an easy introduction to the quality and style of Streamline Disc Sports. Each boxed set includes three Streamline discs — one Electron putter, and one midrange and driver in an assortment of our Premium plastics: Plasma, Neutron, and Proton. These make excellent gifts for those who have never played, as well as disc golfers who don't know what to try from the Streamline lineup and Streamline fans looking for an easy booster pack. The Streamline Premium Starter Set is packaged in a heavy duty cardboard box with awesome full coverage color Streamline graphics, sized approximately 9" x 9" x 2".
Here are SOME of the molds that may be included in the Streamline Premium Starter Set:
Putter (Pilot) - The Pilot is a versatile putter with a neutral flight profile. It has a medium-depth grip, small-bead wing design, flat top, and a comfortable rounded nose. Its Electron grippy plastic will inspire confidence, while its straight flight takes you right to the pin.
Midrange (Runway) - The Runway is an overstable midrange driver that can handle powerful throws with pinpoint accuracy. In high wind situations, this midrange will hold straight lines with a pronounced finishing fade. Power throwers will find a control midrange that has the stability to fight out of turnover and forehand lines. The Runway will keep its stability while gradually breaking in to a trusted stable midrange round after round.
Driver (Lift) - The Lift is an understable distance driver, designed as a straight flying driver with a comfortable rim size and slightly domed profile.
Colour and weights may vary.
Flight Simulator
Power/Arm Speed

(airspeed required by disc)
%
Compare to