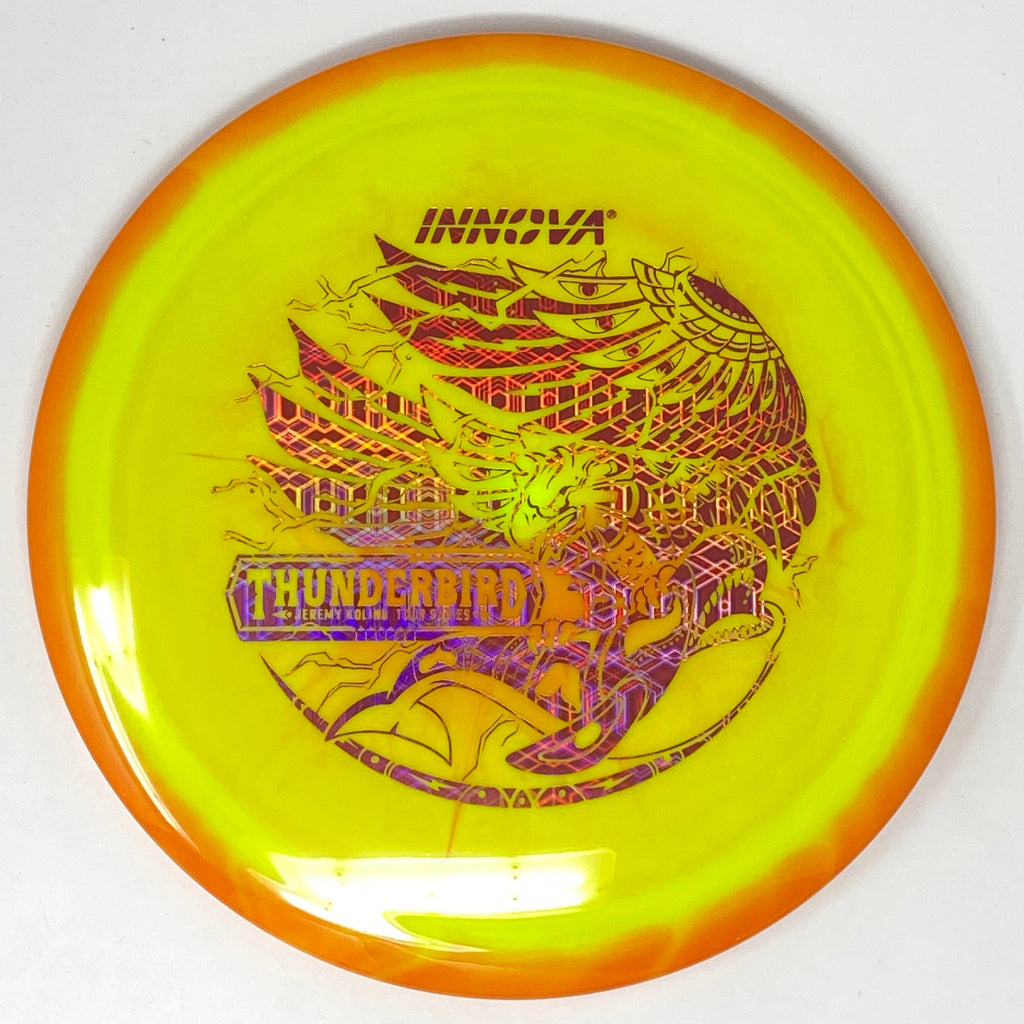 Roll over image to zoom in
Thunderbird
Halo Star - Jeremy Koling 2023 Tour Series
Recommended for
Intermediate
Advanced
Description
Speed 9, Glide 5, Turn 0, Fade 2 | The Thunderbird comes from strong bloodlines. The stability of a TeeBird with the speed of a Valkyrie; it can be described as a seasoned Firebird with less fade. The Thunderbird is predictable in wind and a great long range placement driver. Pros will appreciate the shot shaping ability of this driver while less experienced players will find a consistent, predictable flight.
Jeremy Koling 2023 Tour Series - The 2023 Jeremy "Big Jerm" Koling Tour Series Halo Star Thunderbird is here! Big Jerm was hunting for Thunderbird items in the Pacific Northwest and found an authentic Thunderbird totem pole with this accompanying poem below. He is excited to share this story with his disc golf fans.
Thunderbird Bear - "Found mainly on Kwakiutil pole, the Thunderbird is one of the most powerful spirits. It is said that he would often journey down from the Northen mountains, travel to the ocean and swoops down to catch a whale in his mouth. Lightning was said to emanate from his eyes while thunder rolled off his wings as he flew. The curled appendages on his head were said to be horns."
A substantial portion of each sale will benefit Jeremy and his touring efforts.
Flight Simulator
Power/Arm Speed

(airspeed required by disc)
%
Compare to